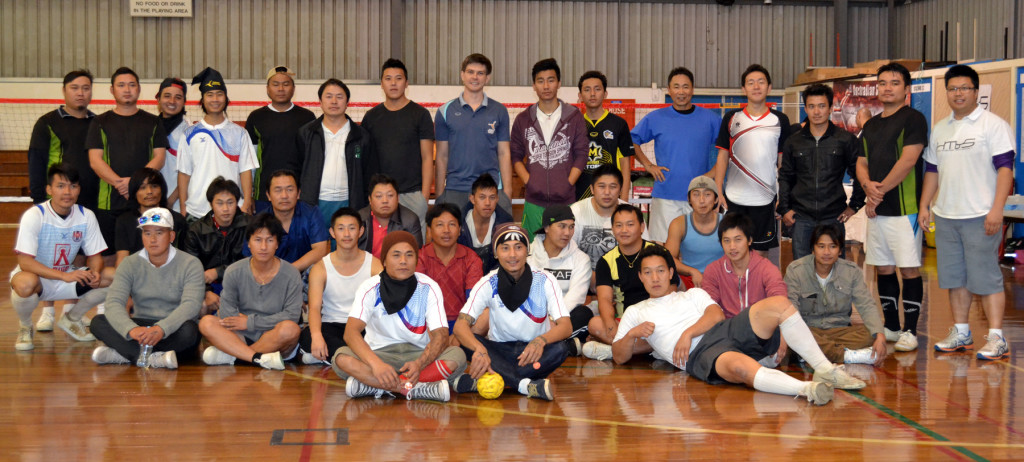 The Melbourne Easter Sepak Takraw competition was a great success! It was organised by the Hmong Melbourne Youth Society and supported by us, the Australian Sepak Takraw Association. There were 9 teams competing, with teams from Melbourne, Brisbane, Perth and Tasmania. There was a wide range of skill levels, but overall it was a very friendly competition where most players were just happy to meet and play with other sepak takraw players.
The Satuday consisted of group stages and a whopping 16 matches of takraw were played that day. On the Sunday the semi-finals, battle for third, and the grand final were held. In the end experience reigned and the older more experienced players defeated the more explosive and agile younger players.
The results were:
Brisbane A
Perth
AKO (a local Melbourne team)
It was great to get a bunch of players from all over Australia together to meet and play, which is no easy task! We hope that next year the event continues and is bigger and better, and we'll do our best to make it happen.
We managed to get some photos and footage of the event. All of our photos are on facebook, but don't worry, you don't need an account to see them! Click here to see our photos 
Below is a quick highlights video from day one of the competition. Enjoy!