The Arafura Games are back!
After an eight year long hiatus the Northern Territory Government of Australia has brought back the Arafura Games. The 2019 event will include 17 sports, one of which we're stoked to say is Sepak Takraw! The Arafura Games is the highest profile Sepak Takraw event in Australia and since the government announced they were bring the Games back the Australian Sepak Takraw Association has been hard at work to make sure this is one of our biggest events yet.
The Northern Territory Government and the Australian Sepak Takraw Association will host four days of competition from the 1st to 4th of May 2019 held at the Darwin Convention Centre. We will have two courts of competition with both regu and doubles events and as many teams as we could fit into our schedule: ten men's teams and four women's teams.
We're really excited to include women's events this year because the Australian public haven't seen high profile international women's takraw for many years!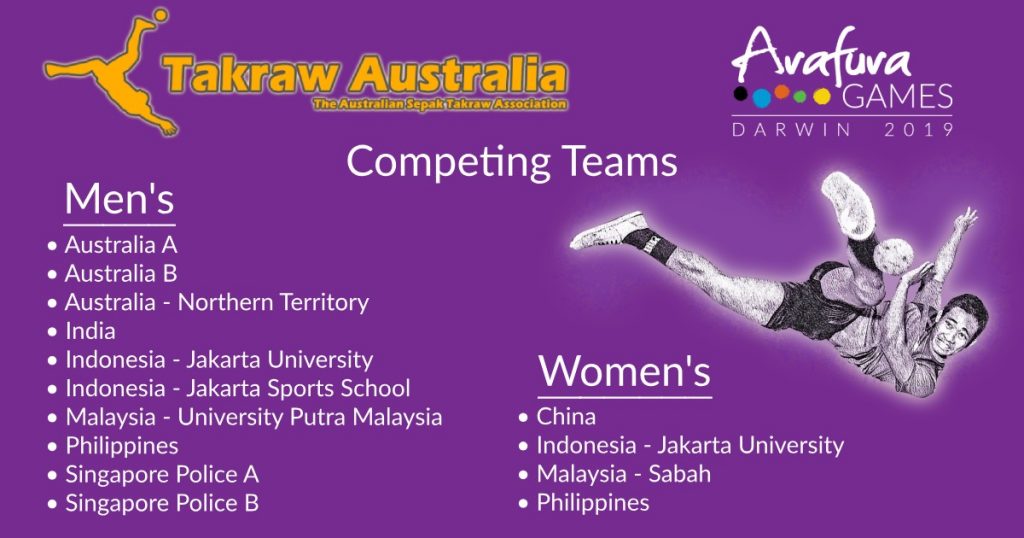 For full information the Arafura Games website is the best place to stay up to date is the official Arafura Games website

Also jump on our Facebook page as we post updates from the competition next week!